Trumpet
Master Instrumental Studies
MA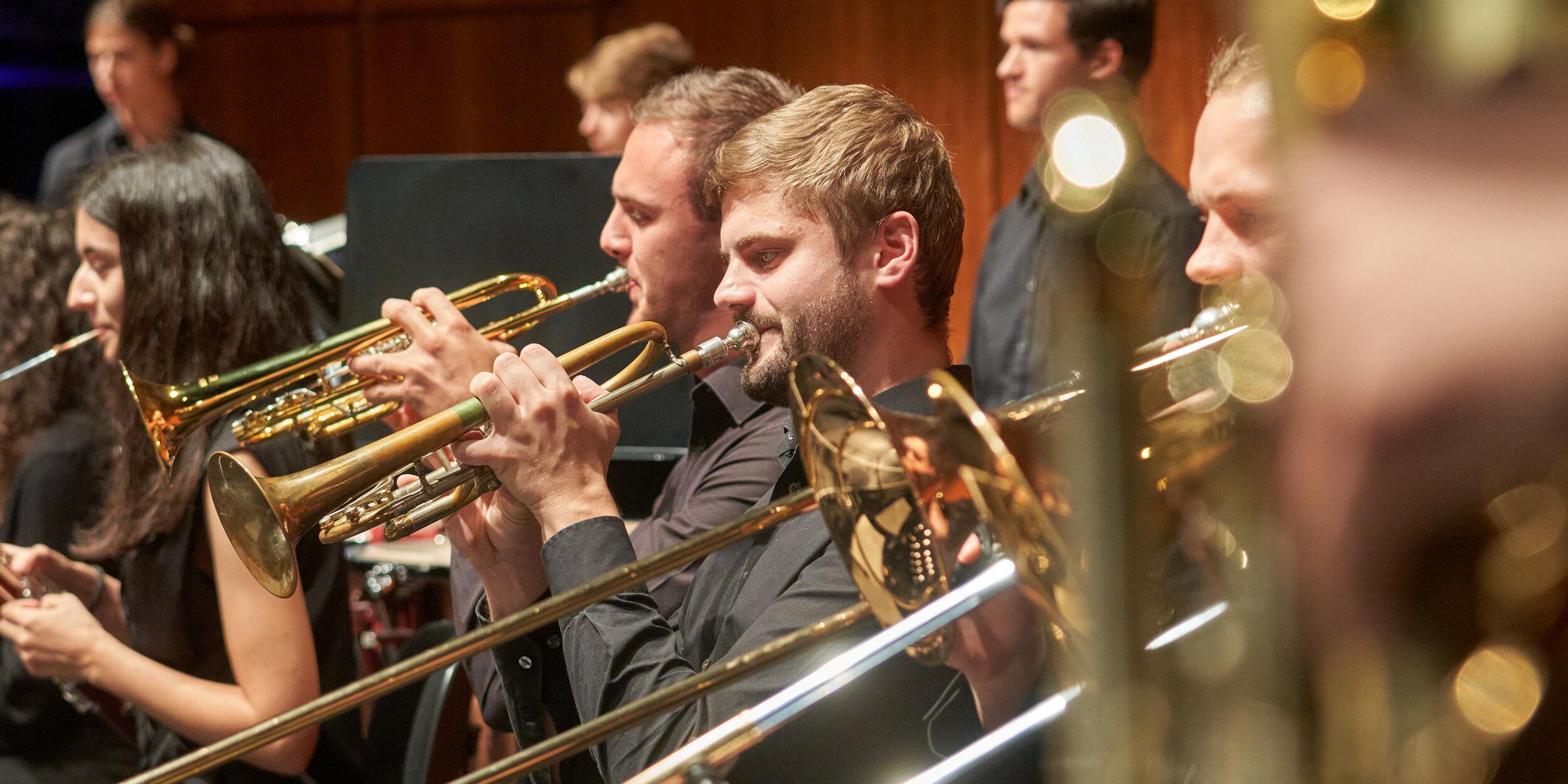 The trumpet master's program offers a unique and enriching experience for musicians who want to elevate their trumpet playing to the highest level. The curriculum is tailored to advanced trumpet techniques, repertoire, and performance skills. Emphasis is placed on refining sound, mastering complex pieces, and exploring different styles of music.
Study & Occupational Fields
The focus is on practice-oriented deepening and supplementing of the scientific and artistic professional preparation on the basis of subject-related Bachelor's studies. The instrumental study programme qualifies students for professional practice in the following fields:
Soloist
Chamber musician
Orchestra musician (for example in chamber, opera and symphony orchestras, orchestras and ensembles for contemporary music, orchestras and ensembles for historical instruments)
Freelance artist
General study information
Any questions?
Here you can find more information about starting your studies: