Bassoon
Bachelor Instrumental Studies
BA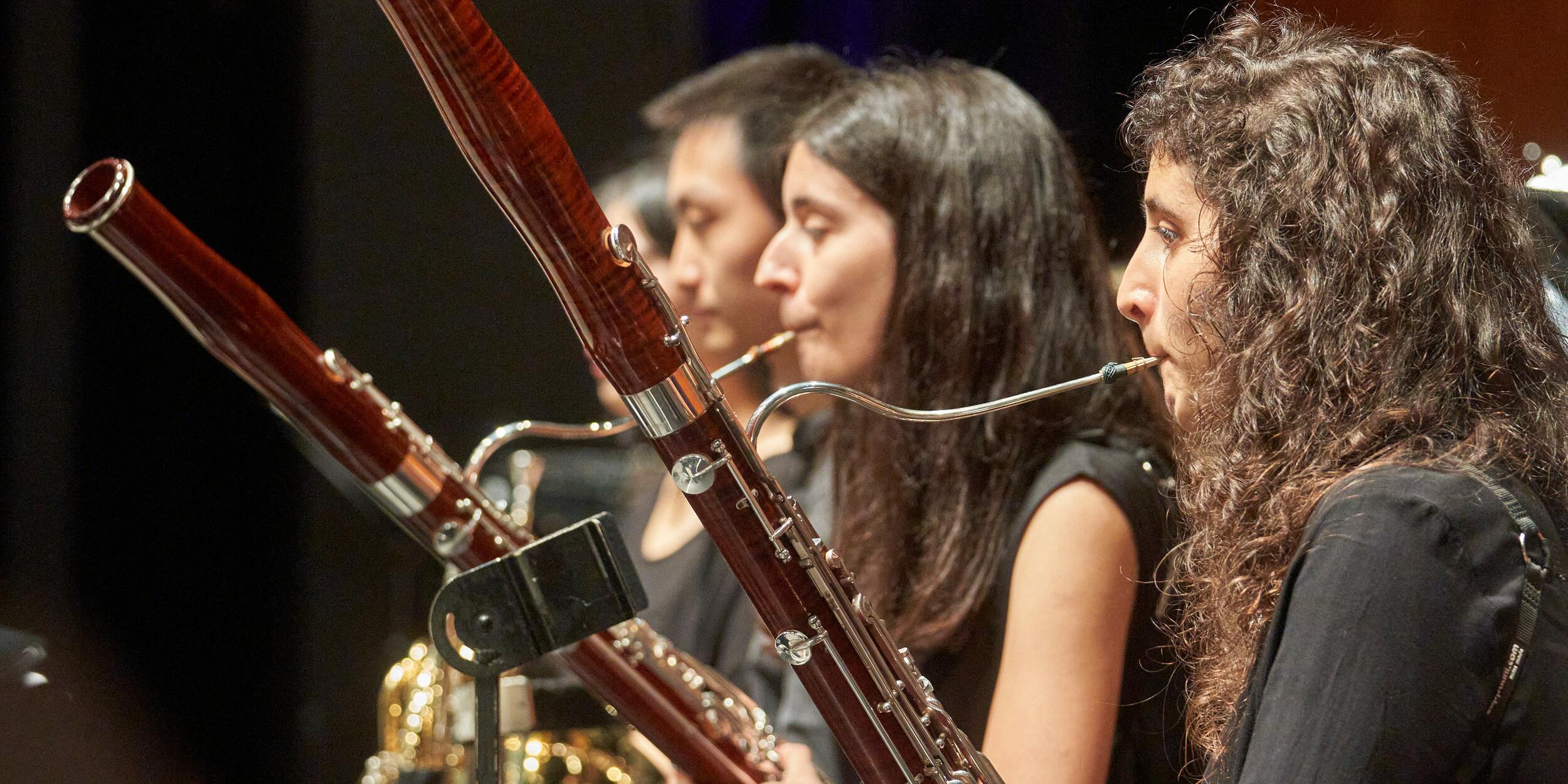 The bachelor's program provides students with the knowledge of historical techniques and the specific skills to realize their own artistic ideas. Frequent performance opportunities, participation in orchestral productions, concerts and interdisciplinary projects are an essential part of the program.
Study & Occupational Fields
The study program is oriented both to the current state of development and development of the arts and to the state of research in the sciences involved. The goal of the instrumental studies is the practice-oriented and scientifically founded professional preparation for the following fields that are offered to the students:
Soloist
Chamber musician
Orchestra musician (for example in chamber, opera and symphony orchestras, orchestras and ensembles for contemporary music, orchestras and ensembles for historical instruments)
Freelance artist
General study information
Any questions?
Here you can find more information about starting your studies: