Harpsichord
Master Instrumental Studies
MA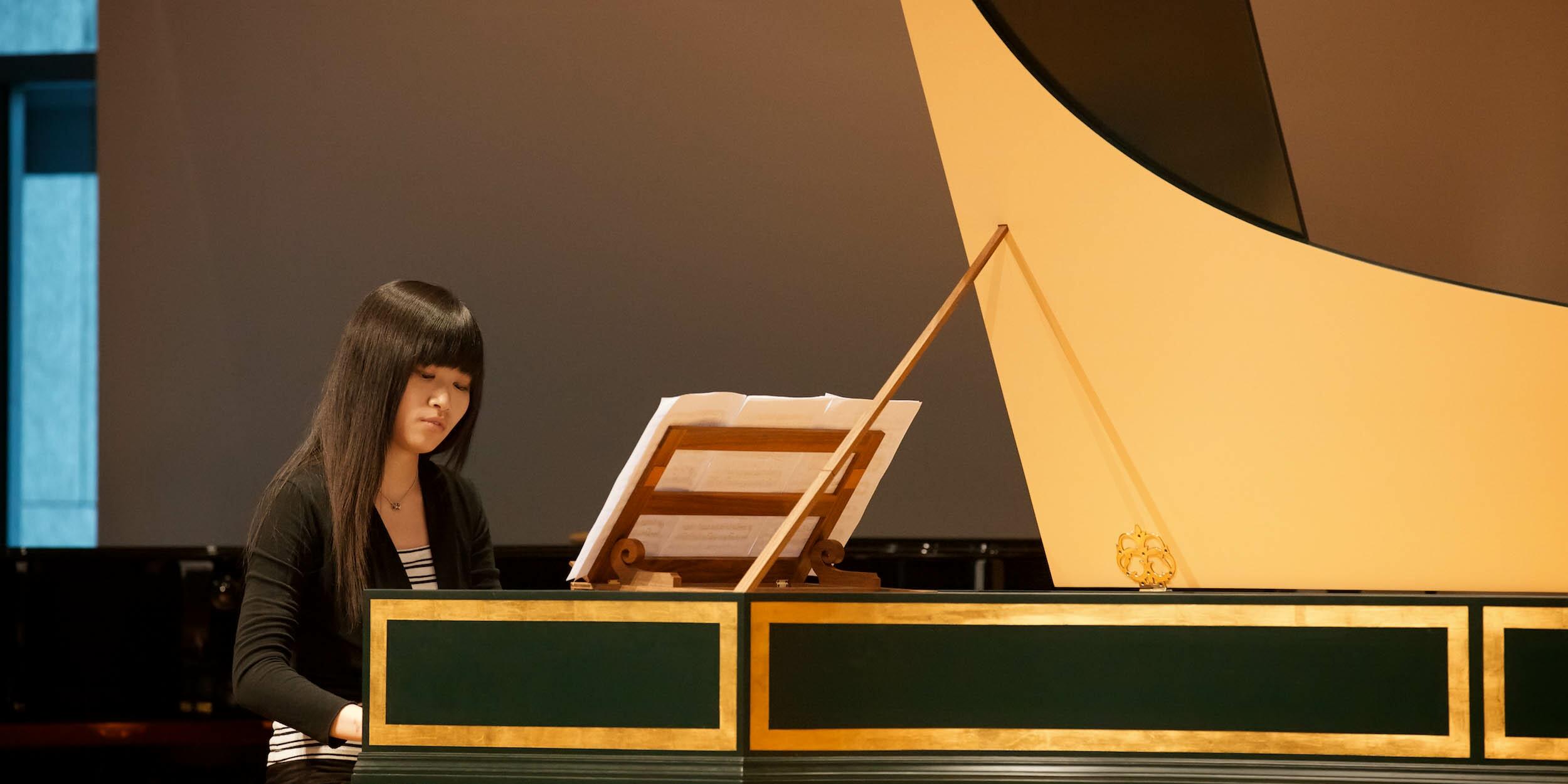 The teaching in the master's program builds on existing skills in the interpretation of works and technique of the instrument and promotes the student's own ideas about sound as well as his or her sensitivity to different musical epochs and stylistic areas. The specialized training and performance opportunities prepare students for a career as a professional harpsichordist.
Study & Occupational Fields
The focus is on practice-oriented deepening and supplementing of the scientific and artistic professional preparation on the basis of subject-related Bachelor studies. The artistic study program qualifies students for the following professional fields:
Soloist
Chamber musician
Orchestra musician (for example in chamber, opera and symphony orchestras, orchestras and ensembles for contemporary music, orchestras and ensembles for historical instruments)
Freelance artist
General study information
Any questions?
Here you can find more information about starting your studies: