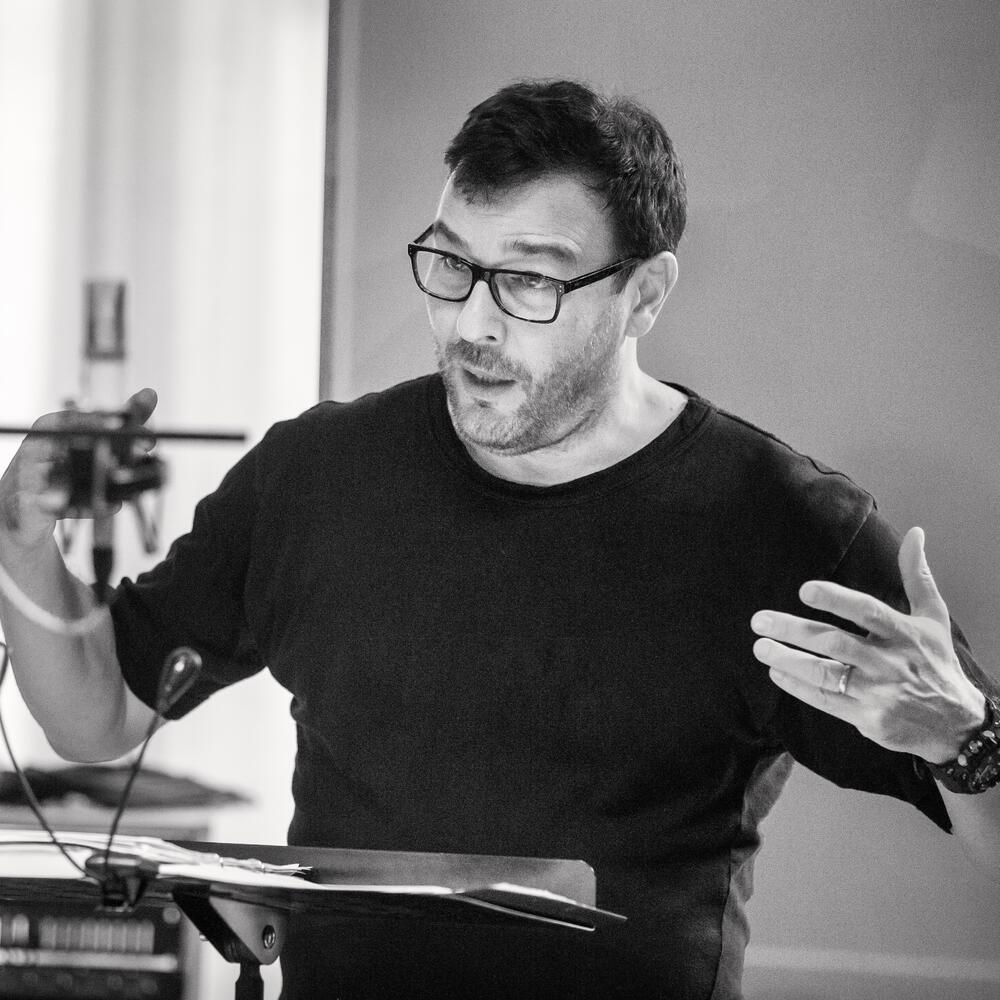 Univ.-Prof.
Andreas Scholl
Born in Germany, Andreas Scholl began his musical training with the Kiedrich Chorbuben Choir and later studied with Richard Levitt and René Jacobs at the Schola Cantorum Basiliensis. He has won numerous awards, including the prestigious ECHO Award for his composition for the audio books  Des Kaisers neue Kleider  and  Die Nachtigall  by Deutsche Grammophon.
Scholl has released a number of exceptional solo recordings: most recently Wanderer - a work on the German song that was created in collaboration with the pianist Tamar Halperin. Other notable releases include the Bach cantatas with the Basel Chamber Orchestra; O Solitude - an album with Accademia Bizantina, which won the BBC Music Magazine Award in 2012; Arias for Senesino, heroes – a work with arias by Handel, Mozart, Hasse and Gluck; Robert Dowlands A Musical Banquet; Vivaldi Motets together with the Australian Brandenburg Orchestra; Arcadia - a collection of rare and unpublished cantatas by composers from Rome's Arcadian Circle. All of these recordings were released by Decca. His recordings also include Handel Solomon and Saul with Paul McCreesh for Deutsche Grammophon and for Harmonia Mundi Vivaldi Stabat Mater ; Caldara Maddalena ai piedi di Cristo ; and Crystal Tears - Lute and Consort Songs by John Dowland.

His DVD releases include productions by Giulio Cesare (both for Decca and Harmonia Mundi), Rodelinda (Warner) and Partenope (Decca). His operatic roles include the title role in Giulio Cesare at the Théâtre des Champs-Elysées and at the 2012 Salzburg Festival and Bertarido (Rodelinda) at Glyndebourne Festival Opera and the Metropolitan Opera. He has performed with the Berlin Philharmonic, the New York Philharmonic, the Royal Concertgebouw Orchestra, the Boston Symphony Orchestra, the Dresden Philharmonic, the Berlin Academy for Early Music, the Freiburg Baroque Orchestra, and the Academy for Early Music. In 2005 he became the first countertenor in history to be invited to the Last Night of the Proms.