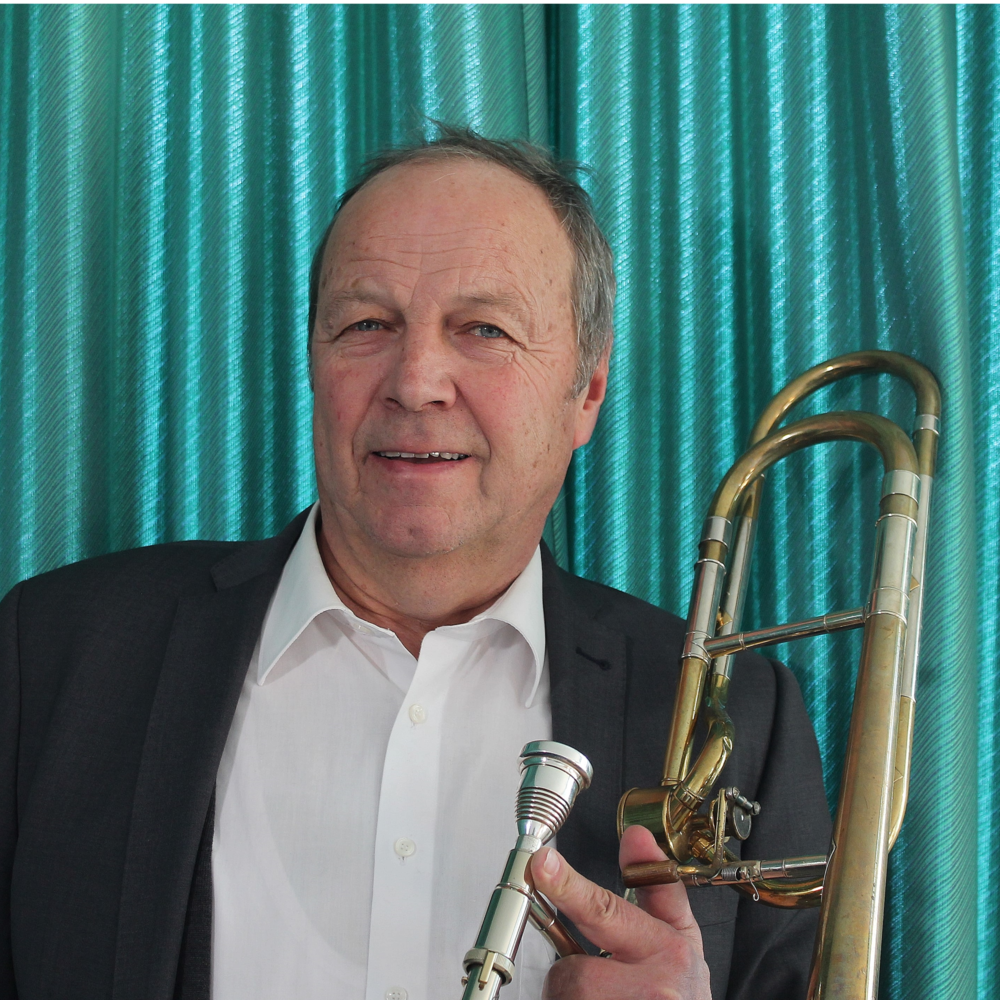 Deputy Department Head
Teacher
Univ.-Prof. Mag.
Norbert Salvenmoser
Norbert Salvenmoser is internationally active as a trombonist, especially as a baroque trombonist. At the Mozarteum University, in addition to teaching the main subject, the teaching of didactic-methodical content is very important to him. He completed his training in Innsbruck and Salzburg and rounded it off with numerous master classes. He has been the director of the Wattens Music School for 20 years; in addition to providing pedagogical impulses for the school, he enriches the cultural life there with special initiatives and cooperations. Norbert Salvenmoser is a lecturer at wind courses and orchestra academies and a jury member at Prima la Musica and other competitions.
Studied in Innsbruck and at the Mozarteum University in Salzburg.
Completed school music studies (A1, A2), IGP and concert diploma with scholarship.
1st prize at the national competition "Jugend musiziert".
Numerous master classes, among others with Branimir Slokar, Denis Wick, Ed Kleinhammer, Armin Bachmann, Carsten Svanberg, Horst Küblböck, Christian Lindberg and Bart van Lier.
Since 1984 teacher at the Musikschule Wattens, since 1987 professor at the Mozarteum University for trombone, didactics, teaching practice and baroque trombone. Since 1.9.2003 Director of the Music School in Wattens in Tyrol. Since 2022 Deputy Head of Department at Department IV of the University Mozarteum Salzburg.
Numerous concerts as soloist, with ensembles and in the orchestra, as well as numerous radio recordings and CDs.
Regular performances at New Music concerts, such as the Klangspuren in Schwaz in Tyrol. Member of "Sound Inn Brass Austria". Numerous concert tours with this ensemble, e.g. to South Korea, Spain and Lithuania, as well as CD recordings.
For years internationally active as a specialist for baroque trombone. Concerts with many early music ensembles such as Musikalische Companey Berlin, L'arpa festante Munich, La banda Augsburg, Salzburger Barockensemble, Neue Münchner Hofkapelle, Neue Innsbrucker Hofkapelle, Ars Antiqua Austria, modern times 1800 and L'Orfeo Barockorchester. Performances at the Rheingaufestival, the Salzburg Festival, the Carinthian Summer, the Attergau Festival, the Linz Bruckner Festival.
Founding member of the Marini Consort Innsbruck, ensemble for early baroque music. Numerous productions with this ensemble. The highlight was the world premiere of an African opera in Cape Town in 2006.
Collaboration with renowned choirs such as the Stuttgarter Kammerchor, Wiener Kammerchor, Salzburger Bachchor, Tölzer Knabenchor, Regensburger Domspatzen, Chorus Sine Nomine, Mainzer Bachchor and others.
Lecturer at wind courses and orchestra academies. Jury member at Prima la Musica and "Spiel in kleinen Gruppen" competitions.