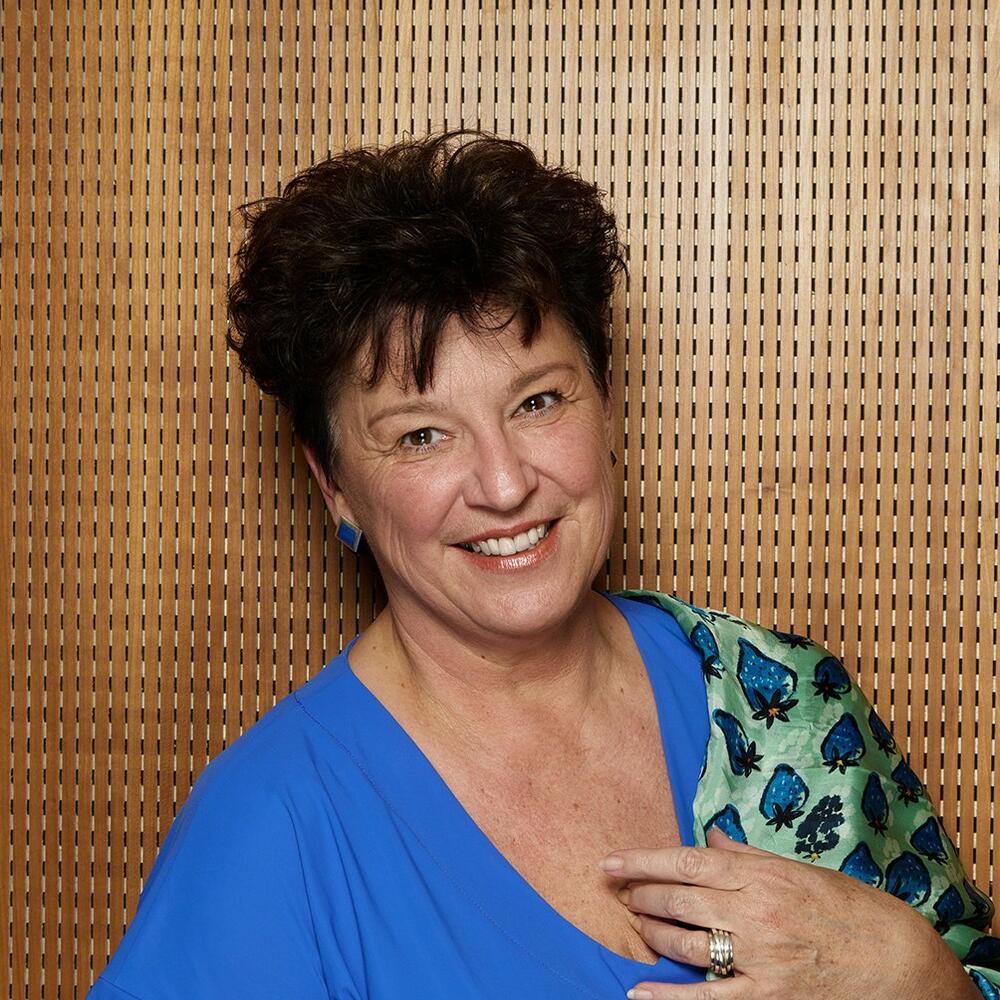 Teacher
Curricularcommission
Regina Prasser
MA
The German singer Regina Prasser is dedicated to a broad repertoire in lyric mezzo-soprano - as well as alto in opera, oratorio, lied and contemporary music. She has been teaching voice, teaching practice, elocution & rhetoric as well as children's & youth voice training at the Mozarteum University since 1994 and leads the university course for children's and youth choir conducting in cooperation with the Vienna Boys Choir.
Regina Prasser completed her comprehensive artistic and pedagogical training at the Mozarteum University in solo singing, lied and oratorio as well as instrumental and vocal pedagogy, her studies in elocution & rhetoric at the HMDK Musikhochschule Stuttgart as well as Professional Teaching and Training & Educational Management at the Danube University Krems. Master classes rounded out her education.
Musical theater engagements have taken Regina Prasser to Nuremberg, Heidelberg, Flensburg and Limoges, among other places. Her lively activity in oratorio and concert enabled her to work with conductors such as Norbert Balatsch, Wolfgang Riedelbauch or Helmuth Rilling and she was a guest at international festivals such as the Ansbacher Bachwochen, the Tage Alter Musik Nuremberg or the Easter Festivals in Salzburg and Lourdes. Other focal points are recitals with predominantly musical-literary programs as well as her interest in contemporary music with world premieres by Rupert Huber, Irmfried Radauer, Joseph Maria Horváth or Wolfgang Sauseng, among others. She was a long-time member of the Ensemble Spinario, the Bayreuth and Salzburg Festival Choirs and the former Nuremberg Meistersinger Ensemble.
In addition to her singing and vocal pedagogical activities, Regina Prasser is engaged in the development of children's and youth voices, continuously cultivating project work with school choirs, children's theater choirs, boys' choirs such as the Vienna Boys' Choir or girls' choirs such as the Piccolo Coro dell'Antoniano Bologna.
She is regularly active as a juror, speaker and director of various competitions, international choir festivals, choir seminars as well as in courses for solo singing and song interpretation. Additional teaching assignments have taken her to the University of Paris Lodron, the University of Applied Sciences Urstein, the Universities of Education Salzburg and Vorarlberg as well as to the Duale Hochschule Baden- Württemberg.
As a speech and rhetoric trainer, she is active with her company perSonare in the areas of leadership training and personnel development as well as in the training and further education of HF and TV speakers.