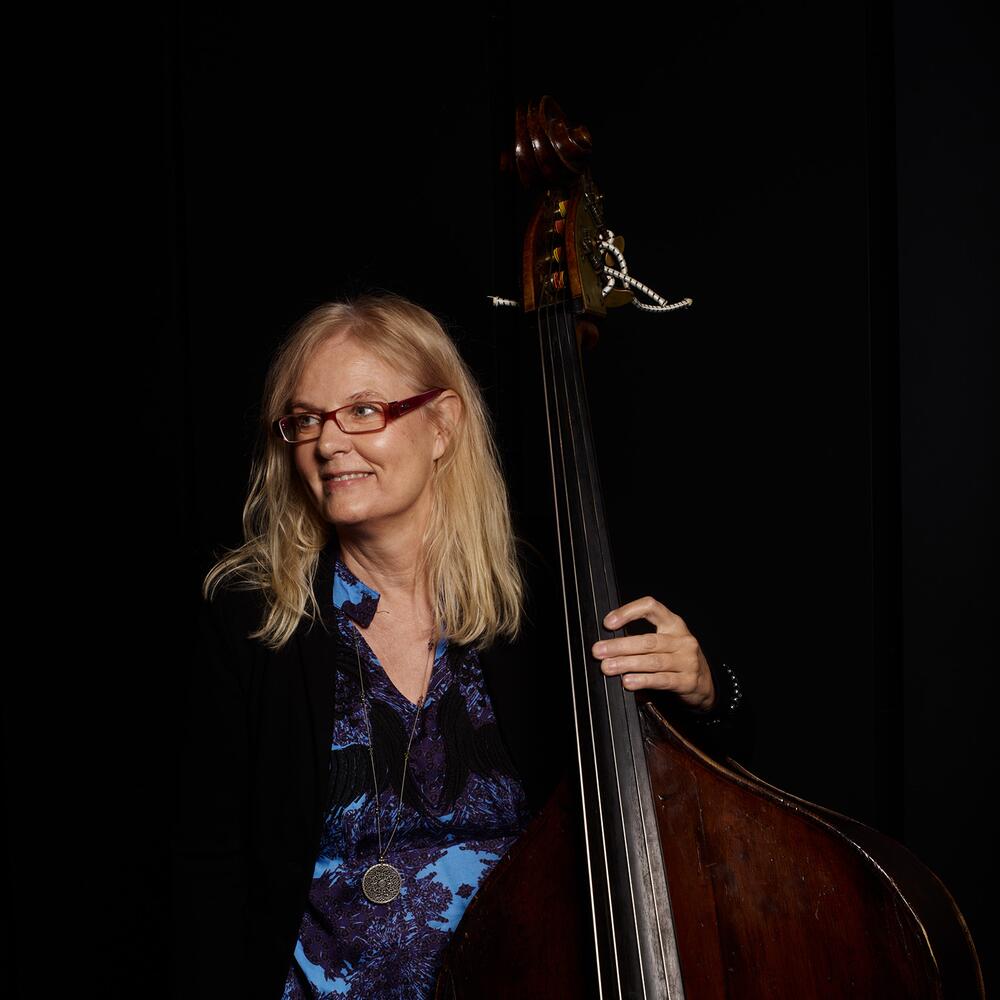 Univ.-Prof.
Christine Hoock
Christine Hoock inspires as a celebrated double bass soloist, chamber and orchestral musician worldwide in concert performances, festivals and master classes. The fascinating possibilities to perform with the double bass also as a soloist, the creative artist brings to the concert podiums with a lightness and virtuosity typical for her. Christine Hoock teaches as a university professor for double bass at the Mozarteum University.
"... everyone decides intuitively for the instrument whose pitch and timbre makes his inner chord vibrate..." As a versatile double bass virtuoso, Christine Hoock is not only classical performances in the most diverse, genre-spanning and innovative constellations of world, jazz and listening to electronic music. As a celebrated double bass player, she inspires audiences worldwide at concerts, festivals and master classes. The international award winner has given concerts at the Schleswig-Holstein Music Festival, the Cologne Music Triennial, the Aurora Chamber Music Festival, the Lucerne and San Sebastian Festivals and the Berlin and Salzburg Festivals. Christine Hoock completed her studies in Frankfurt and Geneva with Günter Klaus and Franco Petracchi with distinction. In addition to her busy concert schedule and teaching as Univ.-Prof. At the Mozarteum University in Salzburg, Christine Hoock is a sought-after juror at international competitions and is active as a mentor and organizer in the music scene. She is the founder and artistic director of the "International Rhodius Academy for Double Bass" at Castle Namedy and directed the International JM Sperger Competition for Double Bass from 2016 to 2022. In 2021 Christine received the "Solo Performance Award" from the International Society of Bassists.  Christine Hoock inspires composers worldwide who dedicate works to her. She is present on social media with artistic as well as learning videos and sheet music. Christine Hoock plays an English instrument made by William Tarr in 1848.
Jeder entscheidet sich intuitiv für das Instrument, dessen Tonhöhe und Klangfarbe seine innere Saite vibrieren lässt.
— Christine Hoock