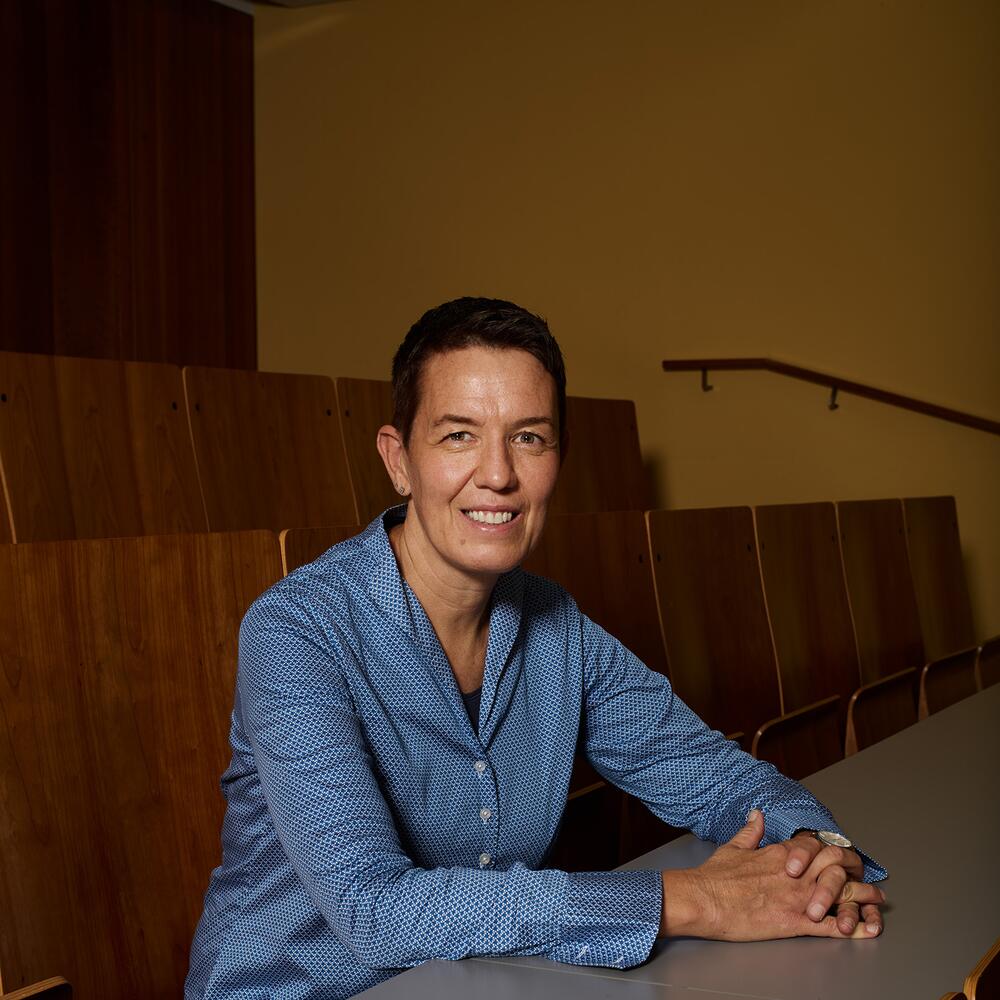 Deputy Department Head
Teacher
o.Univ.-Prof. Dr.phil.
Yvonne Wasserloos
M.A.
Yvonne Wasserloos studied musicology, modern and contemporary history, German and Scandinavian studies at the Westfälische Wilhelms-Universität Münster. In 2019, she was appointed Professor of Musicology at the Rostock University of Music and Drama. Her research and teaching focus includes cultural transfer processes in the 18th and 19th centuries, music in National Socialism and right-wing extremism, and memory culture and reception research. She has been at the Mozarteum University since October 2022. A warm welcome!
Yvonne Wasserloos began her academic career at the Westfälische Wilhelms-Universität Münster, studying musicology, modern and contemporary history, German (focus on literature) and Scandinavian studies (focus on Danish language and culture). She completed her studies there in 1996 with a Magistra Artium and in 2002 with a doctorate with Klaus Hortschansky in musicology with the dissertation Kulturgezeiten. Niels W. Gade and CFE Horneman in Leipzig and Copenhagen. She then worked as a lecturer and guest professor for musicology and cultural history at the universities and colleges in Berlin, Düsseldorf, Copenhagen, London, Leuven, Lüneburg and Münster.
In 2014 she habilitated at the Folkwang University of the Arts in Essen with the thesis Music and State. Dimensions of interaction in the 20th century, which was awarded the Düsseldorfer Jonges musicology prize in 2013. From 2015 to 2018 she headed the research project "Düsseldorf's civic music culture 1818-2018" at the Robert Schumann University in Dusseldorf. From 2005 to 2017 she was responsible for the initiation and conception of musicological and artistic projects (including 2013: Welcome to Germany - "Degenerate" Music - A Memorial Concert with the band Die Toten Hosen and the RSH Symphony Orchestra).
From 2017 to the summer semester of 2022, she was a professor of musicology at the Institute for Musicology, Music Education and Theater Education at the University of Music and Theater Rostock, where she took over the academic management of the Center for Femme Music at the hmt Rostock in 2021. Since the winter semester 2022/2023 she has been a university professor for musicology at the Mozarteum University. Since 2019 she has been a member of the inter-university "Network Education and Democracy in Mecklenburg-Western Pomerania" at the University of Rostock. She is co-founder and co-editor of the interdisciplinary publication series Writings on Political Music History (Vandenhoeck & Ruprecht, Göttingen), established in 2017.
Research foci in detail:
Music in the context of society and politics (especially in National Socialism and right-wing extremism)
(Northern) European cultural transfer processes
History of music education and institutional history in the 18th and 19th centuries
Remembrance culture and reception research
Political popular music
Occupation music in Denmark (1940-1945)