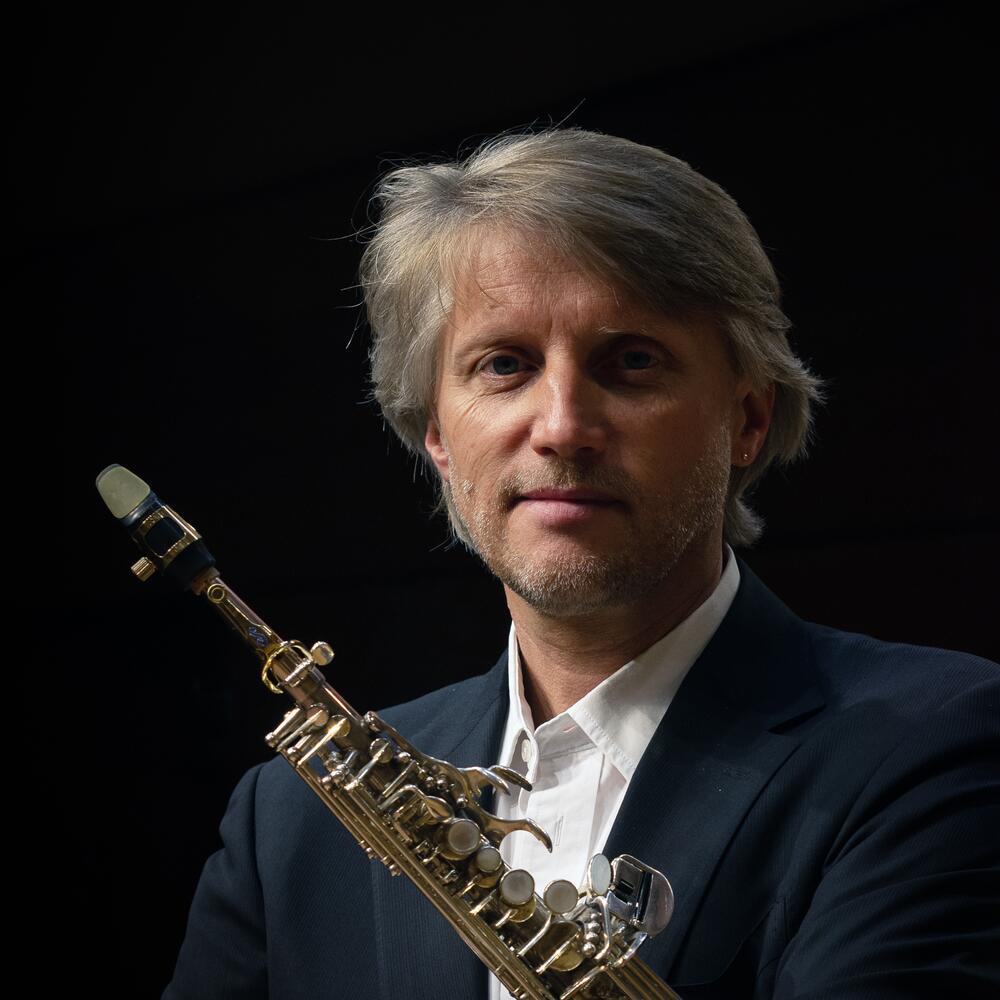 Priv.-Doz. Mag.art.
Peter Gasteiger
Peter Gasteiger (*1971 in Kitzbühel) studied instrumental and vocal pedagogy in saxophone with a focus on clarinet at the Vorarlberg State Conservatory. He received his concert diploma in saxophone with honors from Marcus Weiss at the Basel Conservatory. At the Mozarteum University he completed his master's degree in instrumental and vocal pedagogy with honors. He also trained in music school management at the MCI in Innsbruck.
He took master classes with Claude Delangle, Jean Ives Formeau, Jean Denis Michat and Otis Murphy. Gasteiger is a member of the wind philharmonic orchestra Mozarteum Salzburg and the saxophone quartet "De Saxlamanda". He performed with various chamber music formations at home and abroad and recorded CDs. Orchestra performances have taken him to the Erler Festival under Gustav Kuhn, to Windkraft Tirol, to the RSO Frankfurt and to the Basel University Orchestra under Krzysztof Penderecki.
From 1995 to 2002 he taught saxophone and clarinet at the music school in Sarganserland and from 1999 to 2002 he taught saxophone at BORG Lauterach. Since February 2002 he has been director of the State Music School in Kitzbühel and the surrounding area. Since October 2007 he has been teaching saxophone at the Mozarteum University in Salzburg. In November 2016 he habilitated at the Mozarteum University in Salzburg with a major in saxophone.