Is art a special case?
07.09.2020
Music & Dance Education, Music Education
Erik Esterbauer, Andreas Bernhofer [Hg.]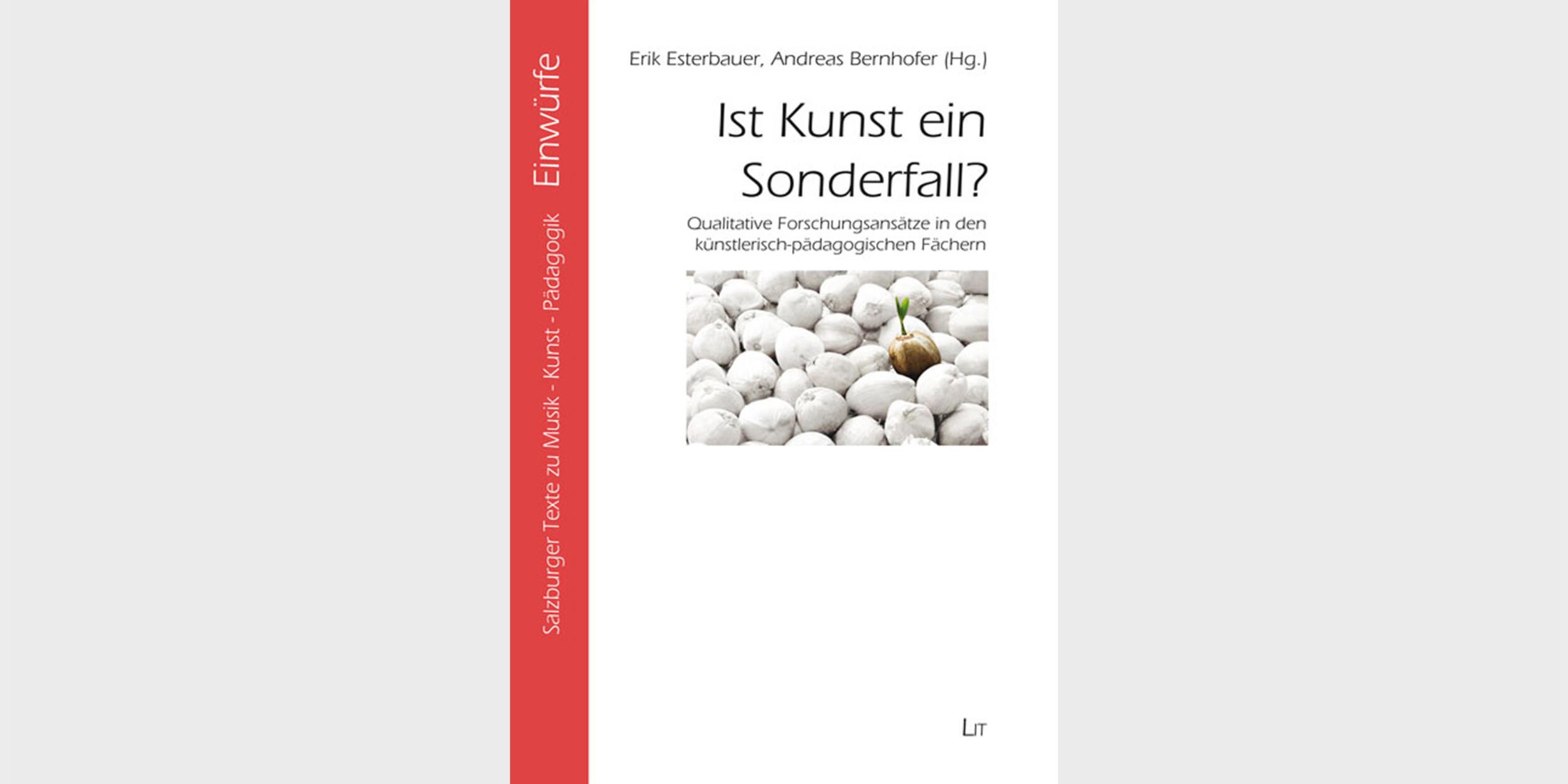 Qualitative research approaches represent an essential area of methodological approaches to gaining knowledge, especially in the artistic-pedagogical subjects of music and dance, the visual arts and the performing arts. This book is dedicated to the special possibilities of artistic-pedagogical research approaches, whereby innovative, creative-combined or adapted methods of qualitative research enter into discourse. Research projects at the intersections of the individual disciplines should enable an answer to the question "Is art a special case?".
Qualitative research approaches in the artistic-pedagogical subjects
Einwürfe. Salzburger Texte zu Musik - Kunst- Pädagogik
LIT Verlag, Münster, 2020
ISBN: 978-3-643-51031-0
Dieses Buch, das Beiträge einer Tagung der School of Music and Arts Education (SOMA) bündelt, widmet sich den besonderen Möglichkeiten künstlerisch-pädagogischer Forschung. Sowohl innovative als auch kreativ-kombinierte oder adaptierte Methoden qualitativer Forschung der verschiedenen künstlerischen Disziplinen kommen darin zur Sprache, treten in Diskurs bzw. werden in ihrem Transferprozess untereinander beleuchtet. Forschungsprojekte an den Schnittstellen der einzelnen Disziplinen, die Verortung von künstlerischer Forschung (artistic research), die Vorstellung bzw. Anregung von be-/ab-/sonder/-lich/-bar/en Forschungsansätzen bzw. Methoden und der Diskurs über die Disziplinen überschreitende Anwendbarkeit dieser Ideen sollen eine Antwort auf die Frage des Tagungstitels "Ist Kunst ein Sonderfall?" ermöglichen.