From Conservatory to Academy: The Mozarteum 1922-1953
15.09.2022
Julia Hinterberger [Hg.]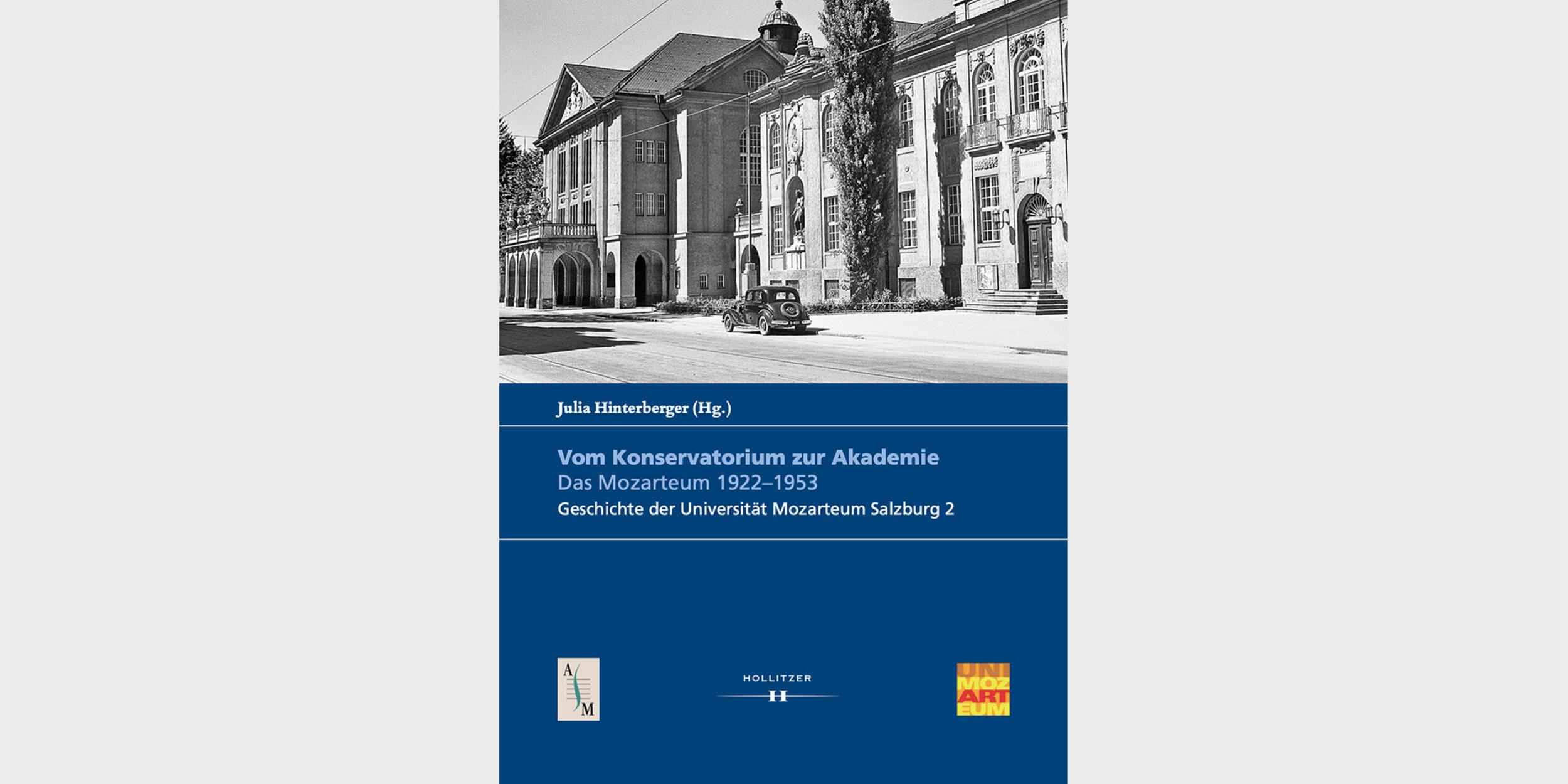 This volume 2 on the history of the University Mozarteum Salzburg is dedicated to the eventful decades from the time after the First World War to the beginning of the 1950s.
Publications of the Working Focus Salzburg Music History 9
History of the Mozarteum University 2
Hollitzer Vienna, 2022
It traces the path of this now internationally renowned art university from the nationalization of the conservatory in 1922 to its elevation to the status of university in 1939 and Reichshochschule in 1941, and finally to the academy in 1953. The role played by the massive political upheavals in the history of the Mozarteum's development, how intensively the educational institution was put at the service of National Socialist cultural policy, and the significance of structural, personnel and content-related continuities and discontinuities - these and many other questions are illuminated in thematic longitudinal sections and detailed portraits of directors. From Conservatory to Academy. Das Mozarteum 1922-1953, ed. by Julia Hinterberger, Vienna: Hollitzer 2022 (Veröffentlichungen des Arbeitsschwerpunktes Salzburger Musikgeschichte 9: Geschichte der Universität Mozarteum 2, zugleich Veröffentlichungen zur Geschichte der Universität Mozarteum Salzburg 16).