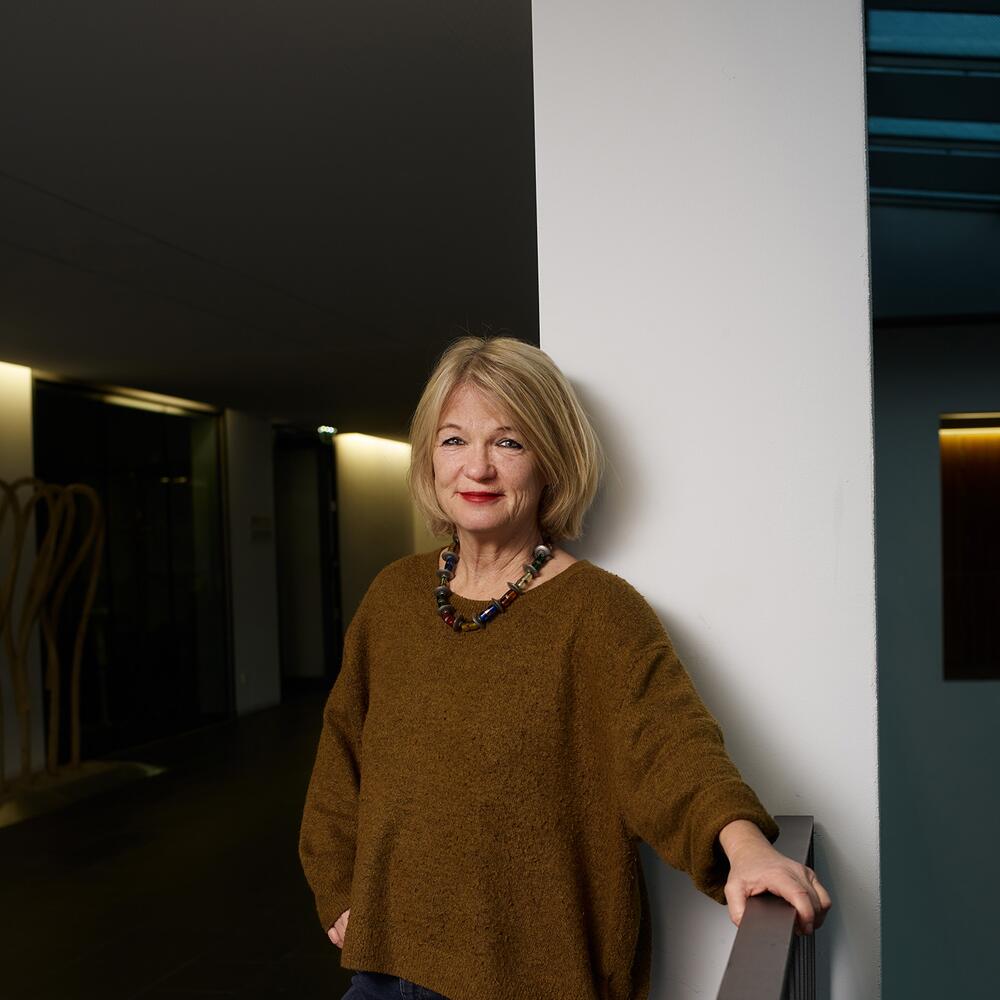 Christiane Maria Bruckmann
Christiane Bruckmann studied speech training at the University of Music and Performing Arts in Stuttgart. Since 1984 she has been a narrator and presenter for Hessischer Rundfunk, Freies Berlin, the Berlin Library for the Blind and ZDF in Berlin and Mainz.
She taught speech training at the Lehranstalt für Logopädie in Berlin and at the Schauspielakademie in Zurich, since the 1990s she has been a lecturer at the Bayerische Theaterakademie August Everding (Department of Acting), was a presenter and narrator for Swiss television DRS, and graduated as a non-medical practitioner specializing in breath work and massage therapy. From 2007 to 2011 she taught speech training at the Mozarteum University, and since 2011 she has been a lecturer in breath training and recitation.