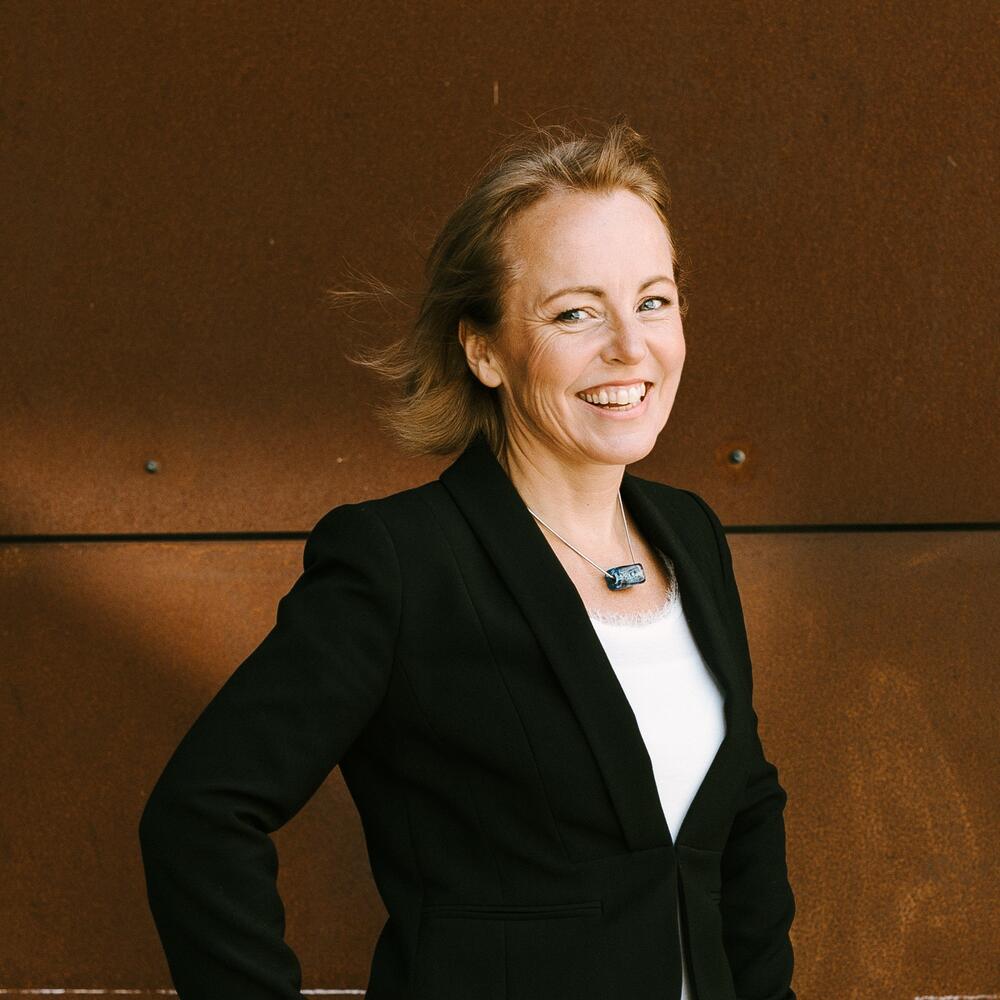 Mag.
Hildegard Starlinger
Since 2014 Hildegard Starlinger has been working at the Orff Institute, in the course of her teaching she also initiates and supervises projects with students (e.g. Die Ursonate by Kurt Schwitters). Her focus in artistic and pedagogical work is a clear structure, as well as respectful and appreciative interaction with people in order to promote an individual development of creativity.
Before studying acting at the Franz Schubert Conservatory in Vienna, Hildegard Starlinger completed her nursing diploma in Salzburg. She also completed an individual degree in law and communication at the Paris Lodron University in Salzburg. Acting engagements took her to the Stadttheater St. Pölten, to the Salzburg and Bregenzer Landestheater and to the Bregenz and Salzburg Festivals as well as to various stages in Austria (including Theater ECCE, Kleines Theater, ARGEkultur), Germany and South Tyrol. Since 2003 she has been working intensively on her own interdisciplinary productions. In doing so, she combines elements of language (including sign language), music, dance and video - for which she received an award from the Pro Salzburg Landeskulturstiftung in 2017. As a director, Hildegard Starlinger makes people sit up and take notice with contemporary and socially critical interpretations (e.g. choral fantasy by Gert Jonke, we sleep not by Kathrin Röggla). Her heart projects include the film Stille Nacht, produced in 2018 (interpretation of the song by a sign language choir - for the Salzburg Museum), as well as the spot voluntarily is different for the Salzburg women's emergency call center.  Hildegard Starlinger works as a speaker for the ORF and designs readings. Seminars and lectures on the subject of voice, language and expression (e.g. teacher training colleges, educational institutions, companies, FH - Puch/Urstein) round off her activities.  From 2008 to 2014 she worked as a lecturer for voice and language and as a cultural officer at the University of Education in Salzburg, where she also began international teaching. She has been teaching speech training for singers at the Tyrolean State Conservatory since 2012 and acting for singers since 2014. In this context, she also teaches students (singing pedagogy) at the Mozarteum University.