#summercamp23: Get a taste of acting for a week
Today the #summercamp23 ended at the Thomas Bernhard Institute. How does one actually become an actor? How does an acting class work? The participants were able to try this out for themselves for a week, when the university opened its doors wide and it was time for very different youngsters to get on stage, get into character, #act!
#summercamp23
Acting | Impro | Voice | Dance
July 9-14, 2023
Thomas Bernhard Institute
For one week, 25 young people aged 16 to 20 from Salzburg, Salzburg Land, the provinces and Germany took part in the #summercamp23 of the Thomas Bernhard Institute. Some of them had their first stage experience or an acceptance from a drama school, but some were also newcomers to the stage. Together with the lecturers of the Thomas Bernhard Institute, they immersed themselves in the world of theater from July 9-14, with trainings, workshops, acting visits and very different insights into the everyday life of an acting training.
This week also focused on the common things: After a small morning snack, the participants and the lecturers started the everyday stage life with a joint warm-up, after which different workshops were on the program: Improvisation, small scenes, speaking, voice or singing, body and dance exercises or music. What was learned, experienced and worked on was discussed and reflected on in the evening during a joint meal and chill-out. The fact that a young generation of people interested in acting and the Mozarteum University were on the move here could not be overlooked: Time and again, the participants could be seen roaming through Salzburg in small groups with the colorful Mozarteum bags - whether for the coveted rehearsal visit of "Jedermann" at Domplatz or for the performance of "Heidi & the band" by drama students at the Theater im KunstQuartier. A week full of insights and outlooks that shows where education at the Thomas Bernhard Institute can lead.
The #summercamp23 was supported with a lot of commitment by the students, who gave insights into their everyday life and ensured that everything ran smoothly. In a great group dynamic, the young people conquered the stage in their own way. The Thomas Bernhard Institute will definitely remain a positive and lasting memory for all of them.
Lecturers:
Christian Sattlecker, Jan Oechler, Susanne Litschauer, Irina Blaul, Lukas Moser, Bruno Juen, Patricia Moreno
Directed works:
- Heidi & the band | Text & Music: Carla Schmutter
- Farewell seems to be the hardest word | Director: Till Ernecke
Direction:
Renate Aichinger
Skip slider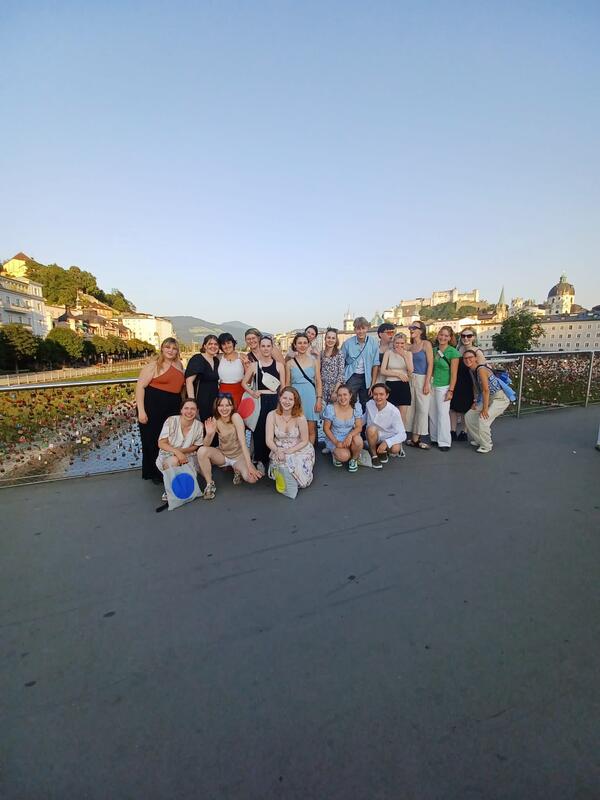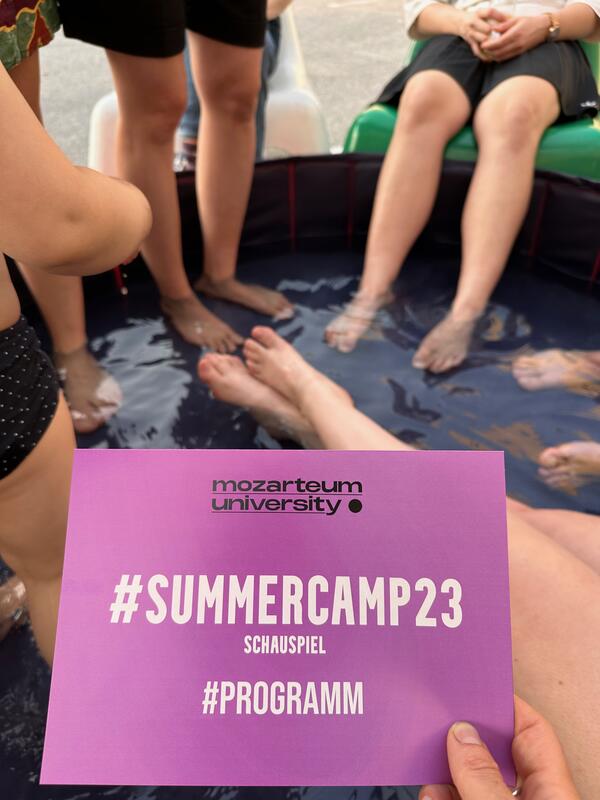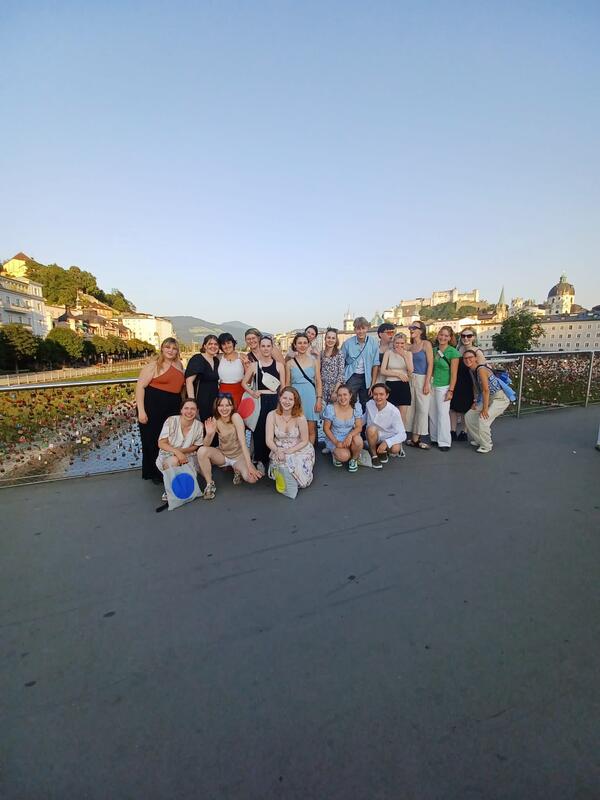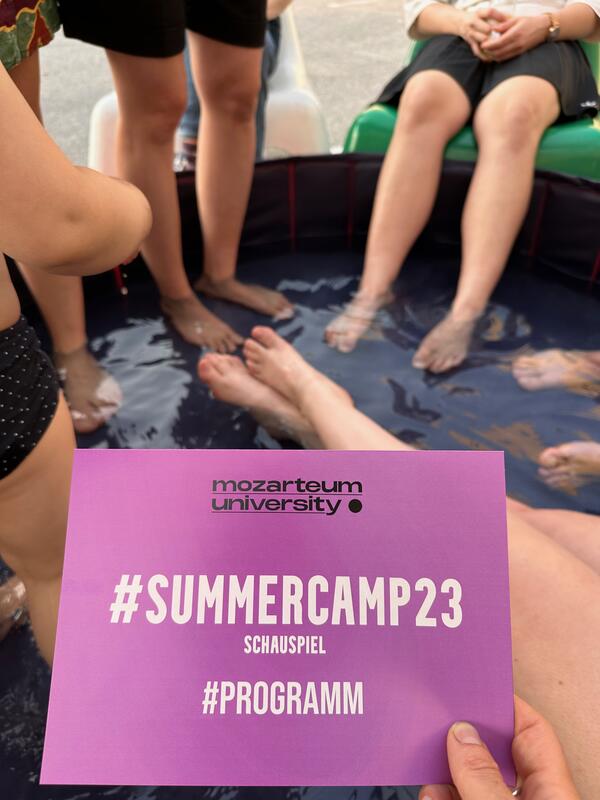 Jump to slider start