Air & Meat
08.10.2021
Drama production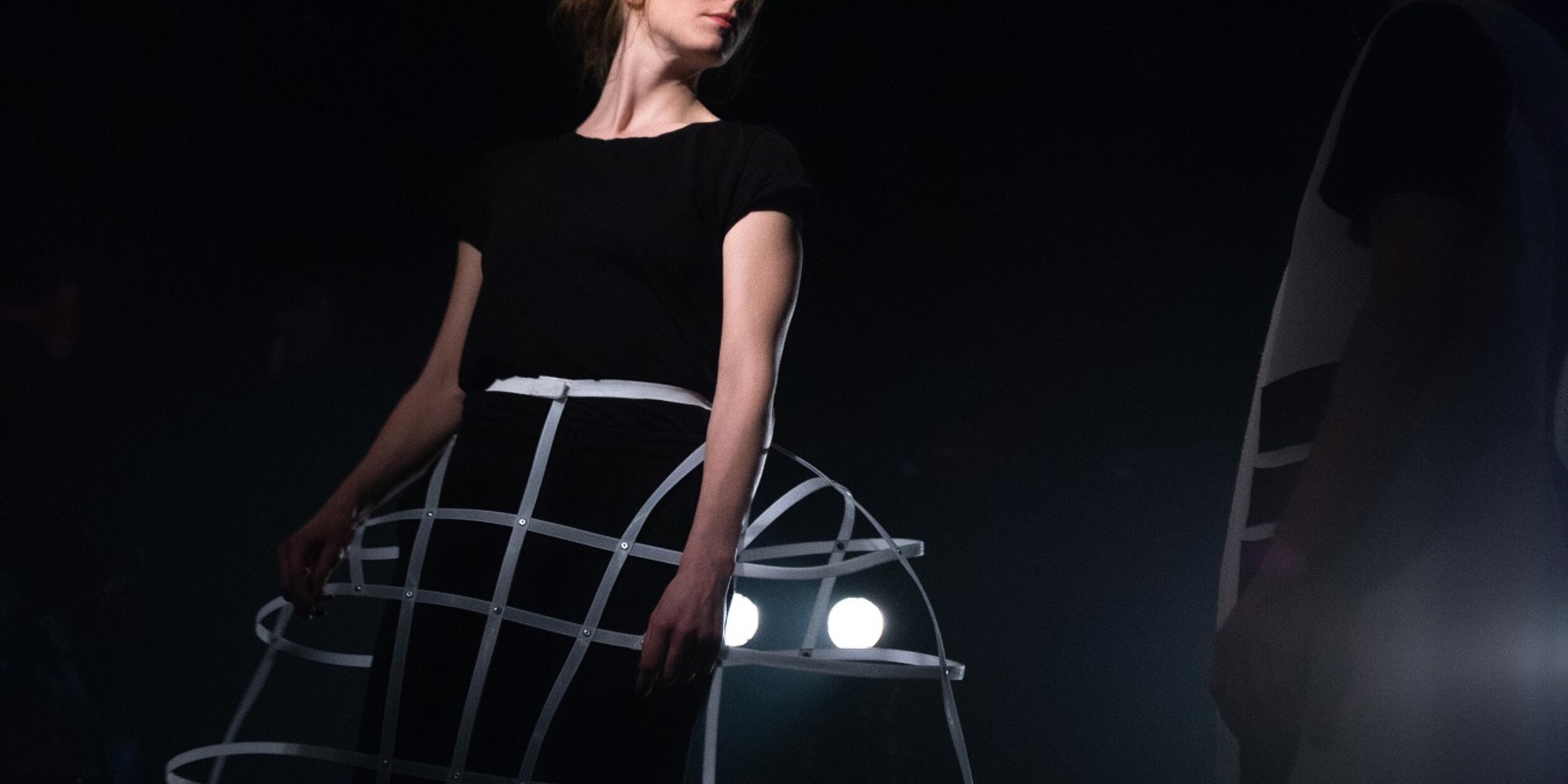 A scenic dance evening with new music for chamber orchestra and electronics and W. A. Mozart's minuets from the last year of his life in 1791. An event of the Thomas Bernhard Institute in cooperation with the Mozartforum and the Department for Scenography.
Composition & Conception
alexander Bauer & Oscar Jockel Conductor
ruben Hawer Choreography
mirjam Klebel Choreography in the style of Mozart's time
margit Legler Set design
thorben Schumüller
Details
The air is the carrier for the ephemeral: music. The flesh is carrier for the physical: Dance. Both are transient, both are subject to time. Is there something timeless in the structures of Mozart's dances, which are now 230 years old, that still moves us today? In this transdisciplinary cooperation, contemporary forms of music and choreography meet. A space of experience is created in which timeless encounters take place, archetypal sound forms collide and unexpected lines of connection between music and dance culture of the past and present are explored.
Skip slider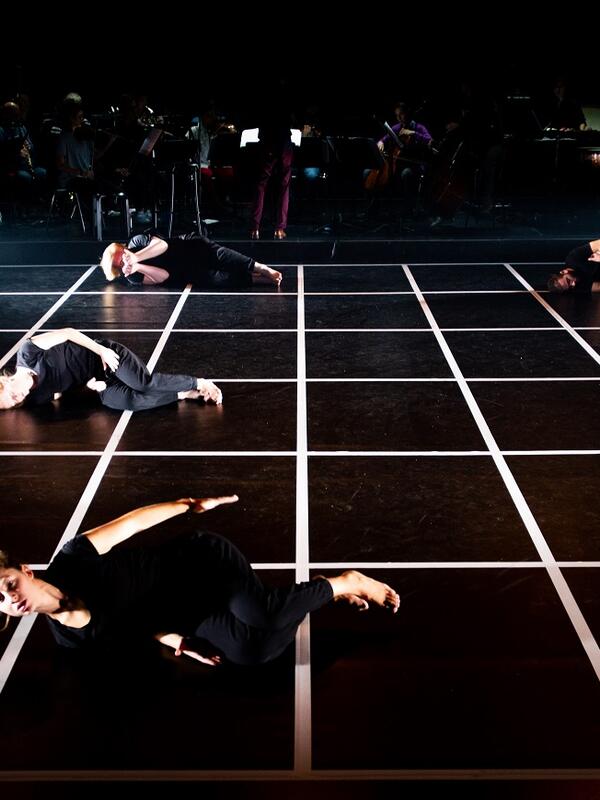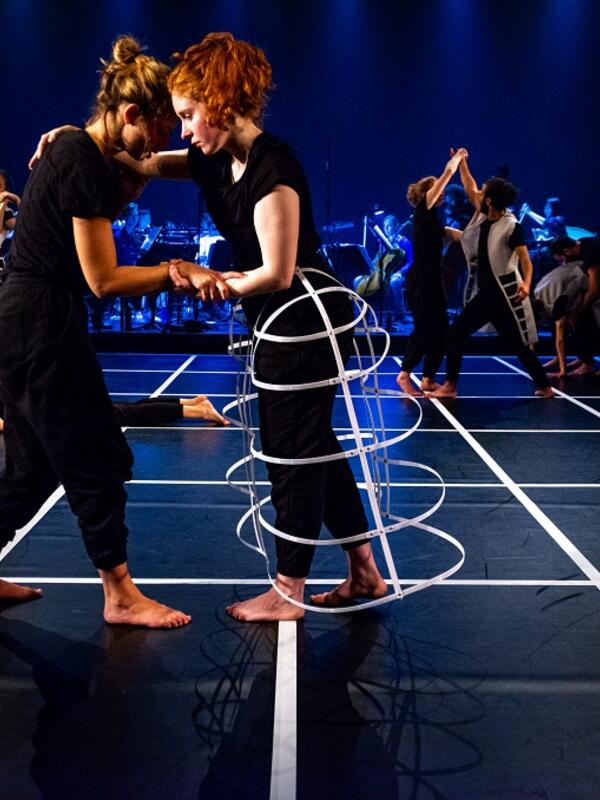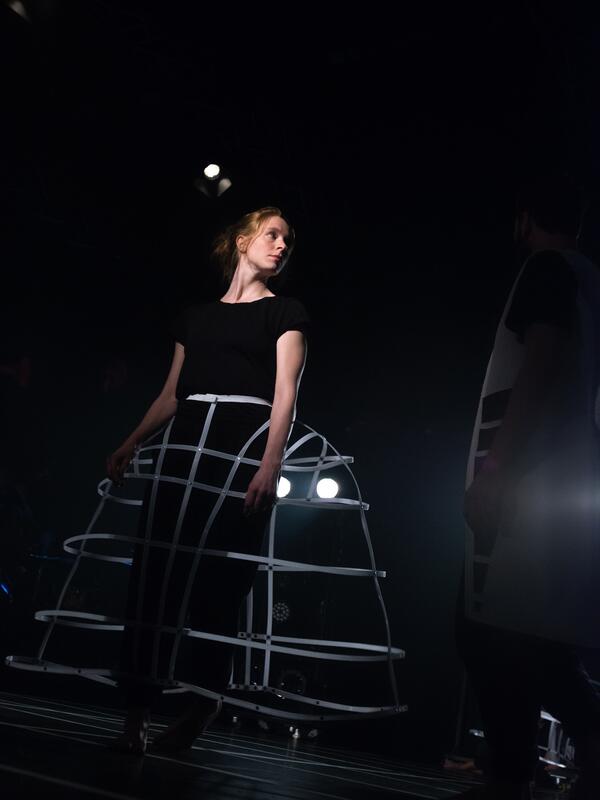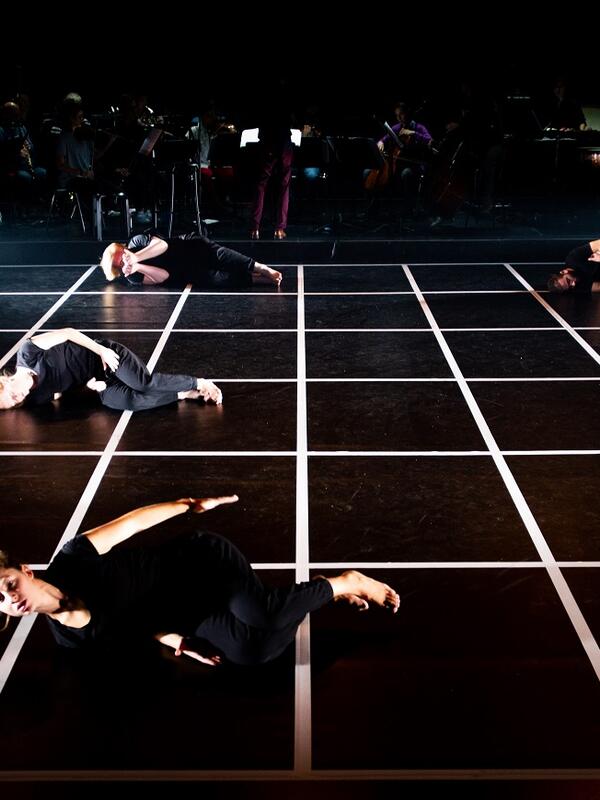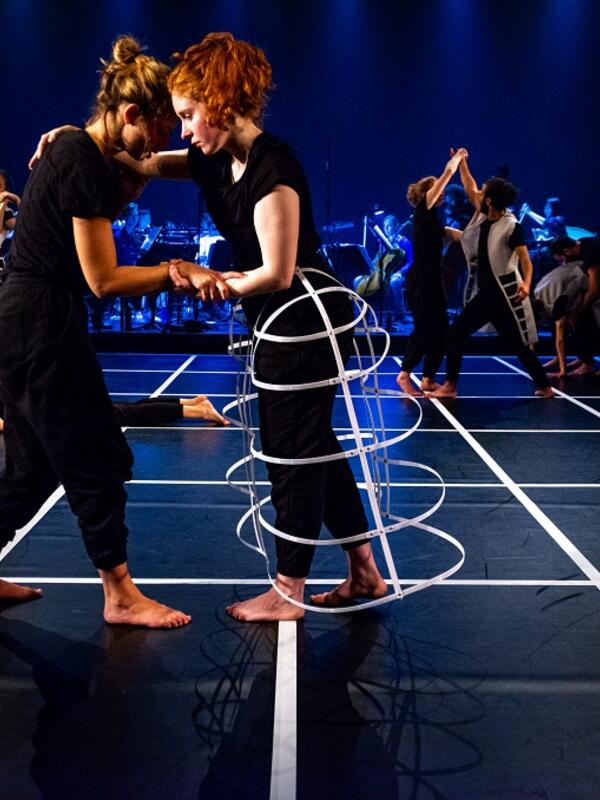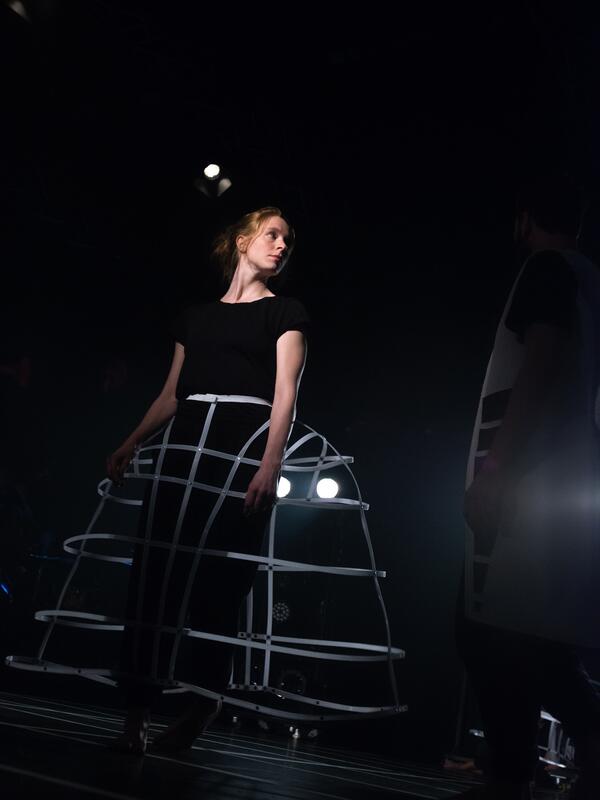 Jump to slider start
Premiere:
October 8, 2021 at 8 p.m. Further performance:
October 9, 2021 at 8 p.m. Theater im Kunstquartier
Orchestra :
Flute: Dominika Hucka, Marina Iglesias-Gonzalo
Clarinet: Baptiste Rollet, Marco Sala
Bassoon: Chloe Balducchi, Etienne Petit
Horn: Susanna Gärtner, Valeria Sullmann
Percussion: Philipp Lamprecht
Violin I: Hyuno Kim, Yuwen Zhu
Violin II: Alkim Berk, Angelika Wirth
Violoncello: Valerie Fritz
Double Bass: Arisa Yoshida Acting:
Philippa Fee Rupperti, Carolina Braun, Yeji Cho, Carl Herten, Linda Kummer, Imke Siebert, Maren Solty, Tristan Taubert, Darios Vaysi, Lukas Vogelsang, Rachid Zinaladin